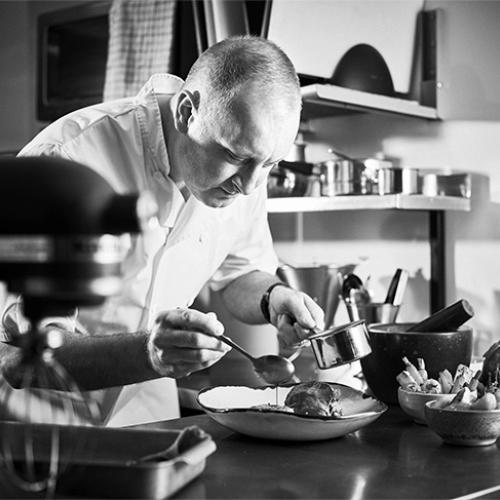 Billy Pallett
Executive Chef
Billy spent many years working in some of the finest restaurants in the South West culminating in a 4 year residence under Michael Caines at the 2 Michelin Starred Gidleigh Park.
Through his own agency Billy has acted as a consultant chef for many clients including the BBC, supplying his vast depth of knowledge and wide experience to many global projects.

Billy has been working with us since 2012 in many capacities from leading event teams through to menu research and development alongside Jimmy. 

Signature Dish

Roasted Halibut and Crab Beignet served with Samphire and a Bisque Sauce

Home Kitchen Favourite

36 Hour Chuck Steak Roast served with Yorkshire Puddings, Roasted Root Vegetables, Greens and Onion Gravy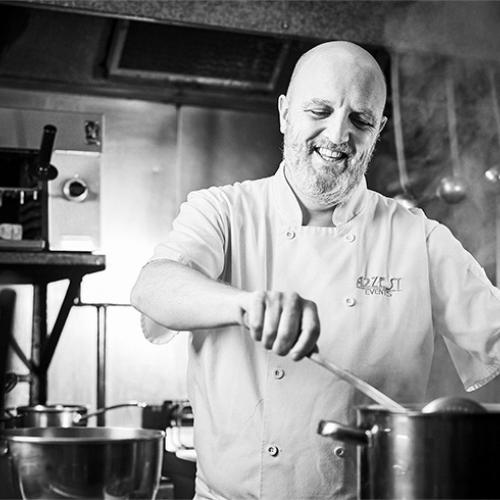 Jimmy McLaughlin
Head Chef
Jimmy has been our head chef from our very earliest days. He brings over 15 years experience in leading event kitchens. Before settling in Herefordshire he spent his formative years training in many prestigious kitchens across London and also in Sydney.
Driven by his creative instincts Jimmy loves to explore all aspects of culinary expertise. Imaginative flavour combinations, innovative cooking techniques and striking visual design are some of the many skills that Jimmy brings to our kitchen.

Signature Dish

Pan Seared Scallops served with Chargrilled Watermelon, Mizuna Leaf Salad and a Chorizo and Sultana Dressing

Home Kitchen Favourite

28 Day Aged Herefordshire Beef Fillet served with Home Made Béarnaise Sauce and Triple Cooked Pont Neuf Chips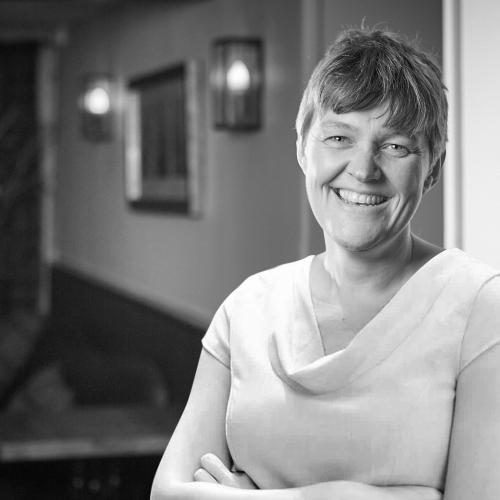 Jan Bretherton
Event Director
Jan is a founding director of A to Zest and is the driving force behind our Front of House team. She works closely with our event leaders ensuring that every event is handled with meticulous attention to detail and prompt efficiency.
Our clients regularly tell us how much they enjoy the enthusiasm, dedication and sense of fun that she brings to every occasion.

Jan spent many years running front of house teams at some of the Marches's finest venues. In 2009 that all changed with the creation of A to Zest. In the intervening years she has successfully taken on many challenges organising events from fine dining dinner parties for 450 guests through to meticulously detailed corporate events for prestigious business leaders.

Favourite Dish

Loin of Venison served with Celeriac Purée, Caramelised Shallots and a Blackberry Reduction

Favourite Restaurant

Casamia, Bristol
Email Jan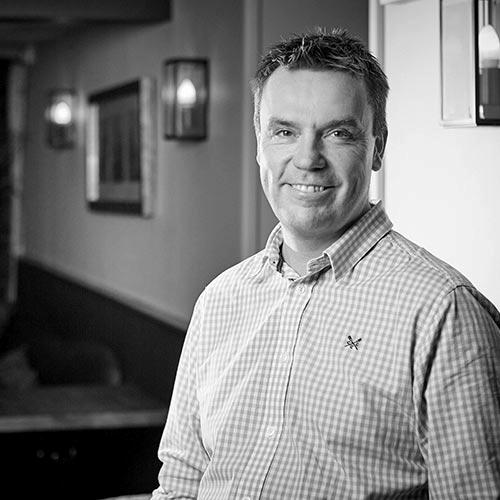 Mark Webb
Business Director
As a founding director Mark has brought 14 years business and events experience to A to Zest. He now heads up finance and resourcing functions, as well as business development strategy. Before A to Zest Mark spent many years in the wine trade, he later went on to set up his own company delivering corporate events for a range of high profile clients including British Telecom, Barclays Bank and The Royal Air Force.
He is passionate about 'going back to the floor', for this reason you will regularly see him assisting on the pass at events ensuring that every plate leaving the kitchen is beautifully presented.
Favourite Dish

Roasted Rump of Lamb served with Rosemary Roasted New Potatoes, Roasted Root Vegetables, Wilted Garlic Greens and Watercress and a Sage Jus

Favourite Restaurant

Restaurant James Sommerin, Penarth
Email Mark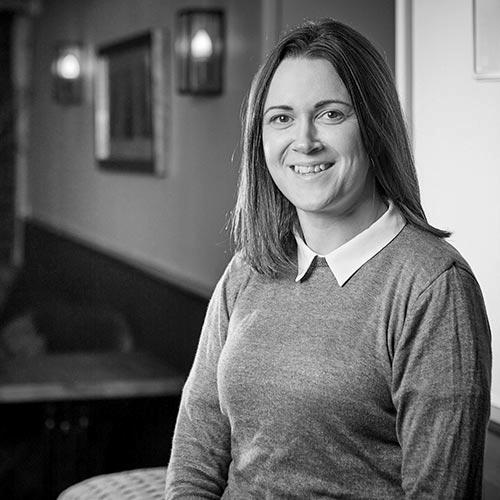 Hannah Bradley
Event Manager
Hannah joined us in 2014 as a senior front of house team leader. In that time she has taken on significant responsibilities for A to Zest including directing operations at our flagship venues.
Before coming to us Hannah spent 12 years gaining invaluable experience in hospitality in London. Initially working at private member dining clubs and event catering companies, Hannah quickly rose to hold the position of Head of Events at the National Theatre.
With family already based in the area, Hannah and her husband decided to leave London and raise their young family in the Herefordshire countryside.
Favourite Dish

Moules & Frites with a glass of Prosecco

Favourite Restaurant

The Rivington Grill, Greenwich
Email Hannah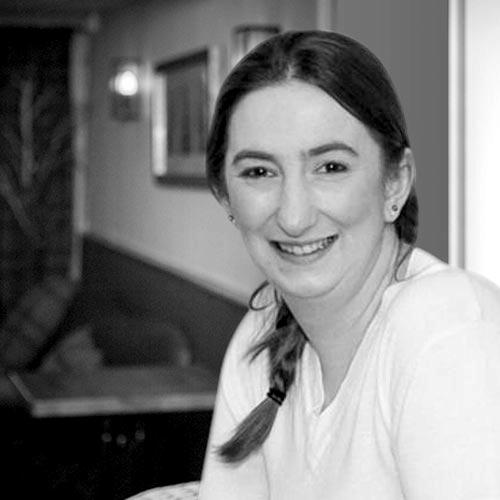 Nicole Papworth
Event Manager
Nicole has been working with us since 2010 making her Jan's longest serving front of house team leader. As a senior member of A to Zest her core responsibilities lie in planning and leading front of house operations for weddings and parties. In recent years she has also been involved in delivering corporate events for us at Land Rover Experience, Eastnor.
Nicole came to us with vast experience in the hospitality industry having spent over 12 years managing very successful local restaurants.
Favourite Dish

Pan Fried Calf's Liver served with Grilled Bacon, Creamy Mashed Potato and Onion Gravy

Favourite Restaurant

The Witchery, Edinburgh
Email Nicole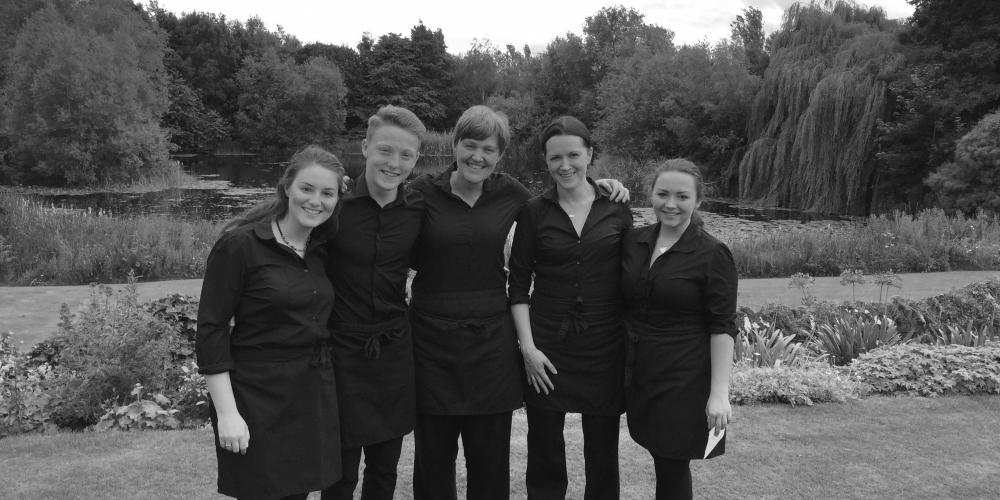 Our Front Of House
Professional service by friendly people who love what they do.